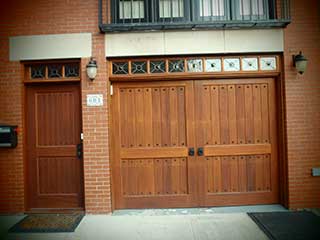 Criminals rarely ring the doorbell. Instead, they search for weak entry points and an easy access into your home. Many of them choose to get into houses through windows, but a lot find it easier to break in through the garage, especially if the garage door is kept in a bad condition that makes it more vulnerable. That's why you should take certain precautions to ensure your garage door doesn't get exploited this way.
Little Details Make All The Difference
Even the tiniest gap left between the ground and the door can provide would-be thieves with a way to access your garage. A damaged bottom seal can easily leave your home exposed and would give burglars plenty of room to put their tools through and pull the door open.
Don't Get Code-Jacked
If you're using your opener as the main locking mechanism of your garage door, you should make sure it has certain security features that can prevent it from being exploited. Some openers can get "code-hijacked" by a more tech-savvy intruder. Certain features, such as rolling code technology, can prevent this type of scenario.
Reinforce Security With Surveillance
Once you are sure that the mechanism works perfectly and there are no dangerous gaps and weak points, you should consider taking some more protective measures in the area around the door. Many garage door openers can be connected with lights that can be turned on automatically when you open the door. You can also install motion sensors that will turn on the lights every time they sense motion. The opener can also be connected to the alarm system of your house and you can also get cameras installed for closer surveillance of the garage door entrance. Intruders don't like complex situations and would probably choose to break into a less secure home.
Call our experts at Garage Door Repair Crystal Lake today to learn about the latest security features you can add to your home.